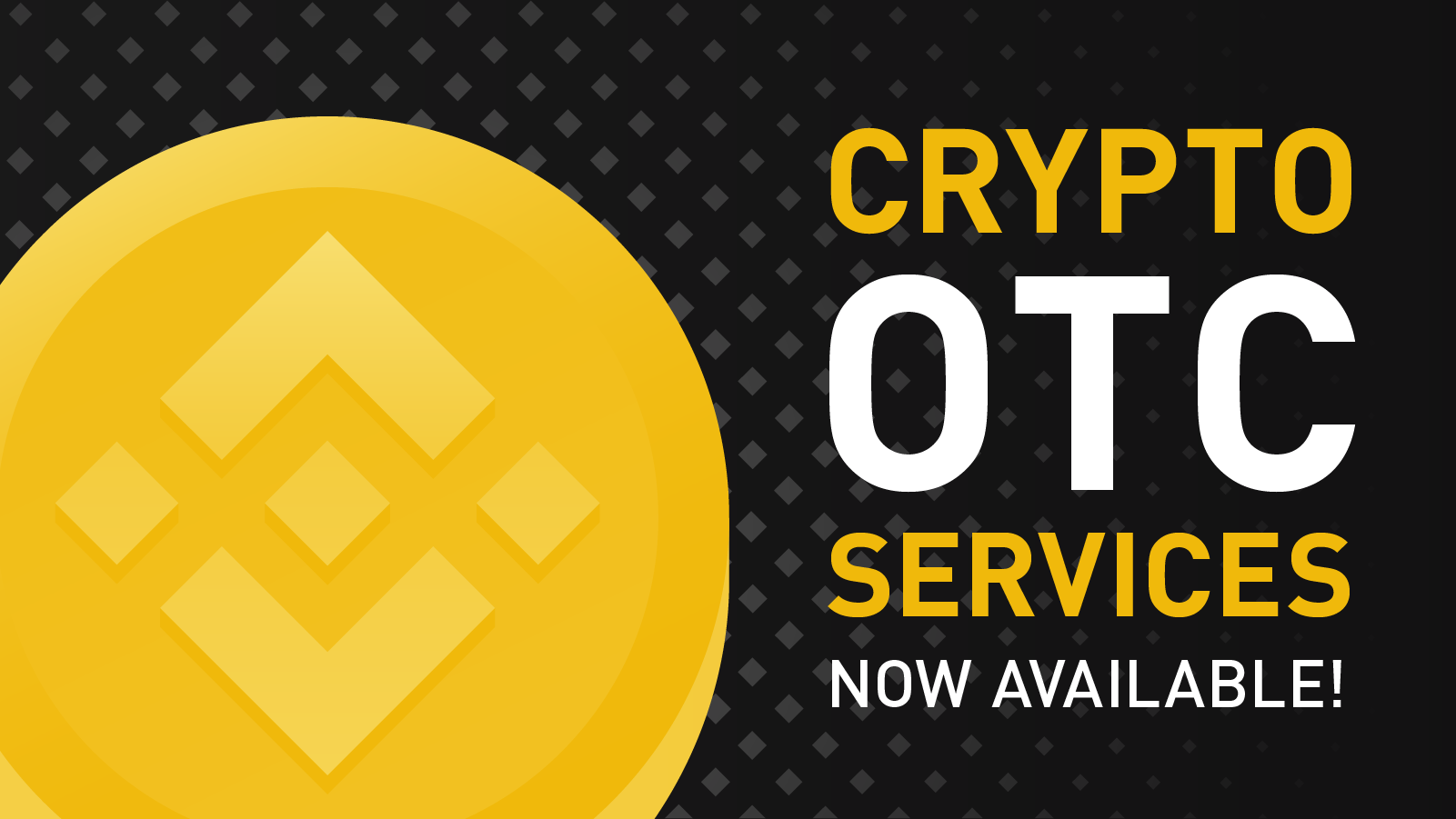 Binance is happy to announce the launch of our crypto-to-crypto over-the-counter (OTC) trading desk. Our OTC desk allows Binance users to trade larger amounts of many cryptocurrencies listed on the exchange, with transactions being settled via their Binance accounts. Email us at tradedesk1@binance.com to know more about Binance OTC services.
Why Trade Via Binance Crypto OTC?
Using the Binance OTC trading desk for crypto-to-crypto transactions gives our Binancians many advantages to their trades, including the following:
1. You are able to quickly trade large quantities of cryptocurrencies in a single trade.
2. You can save time by clearing your trades at one price.
3. Your trades are private because the order books will not be touched.
4. You will benefit from direct settlements into your Binance account with your OTC trades; no need to handle different wallet addresses.
Crypto OTC Made Better with Binance
What sets the Binance OTC trading desk apart? Here are some of our advantages:
1. We specialize in crypto-to-crypto trades, across more than 80 cryptocurrencies listed on Binance.

2. We constantly endeavor to offer quick pricing for your OTC trades, with simple and quick settlement processes.
3. We have a broad and diverse client base as an effective distribution platform.
Requirements for Binance OTC Trading
At the Binance OTC Trading desk, there are two requirements for a no-frills experience:
1. A Binance Level 2 (verified) account or above
2. A trade order worth at least 20 BTC
To take advantage of Binance OTC services, contact the OTC desk at tradedesk1@binance.com.
- Binance OTC Services